Reasons To Trade In Your Car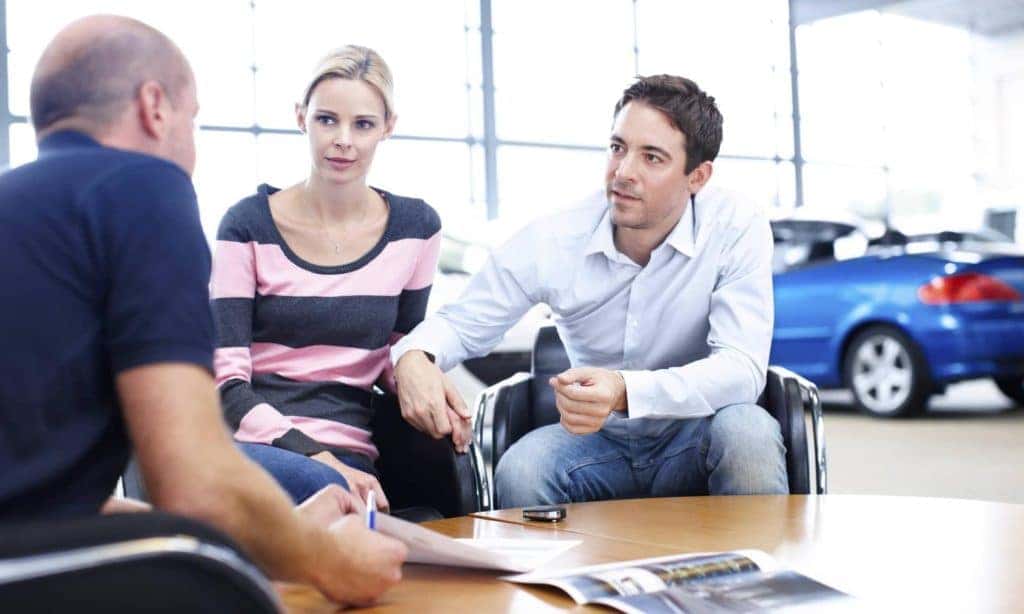 Browse New Inventory Browse Used Inventory Value Your Trade Contact Us
Trading in your current car is a great way to part with it and put money toward a new car. And, here at Steve Austin's Auto Group in Bellefontaine, Ohio, trading in your car has a number of advantages.
An Easy Process
To trade in your car, all you have to do is bring your car in to the dealership and tell us that you want to trade it. Then, we will check out your vehicle and appraise its value. The value of your old car will go towards the new car you're interested in. Trading a car requires a lot less footwork on your part than selling, and this is because selling involves finding a buyer, negotiating the price and then finding a new car at a different time.
Less Paperwork
If you were to sell your car privately, you'd have to fill out a lot of paperwork on your own and spend a lot of time doing so. If you go to the dealership and trade in your current vehicle, they'll take care of the paperwork for you, making the process of getting rid of your vehicle that much easier. Plus, you'll be able to fill out the paperwork and complete the transaction all while at the dealership instead of needing to drive to multiple locations.
Lower Sales Tax
In certain states, the value of your trade-in may not only go towards your new vehicle but also be used to reduce the sales tax. Instead of paying a sales tax on the entire price of the new car, you may only have to pay sales tax on the entire price minus the trade-in value. As such, trading in could make a new car even more affordable.
Ready to upgrade to a new car? Visit us at Steve Austin's Auto Group to check out our inventory and begin the trade-in process.